Welcome to Alma Terra Nutrition, offering the convenience of online, personalized dietary consultations. Our company name, derived from Latin, means "Nourishing Earth." Alma Terra Nutrition is headed by Josephine Beck, Certified Holistic Nutritionist.
About your holistic nutritionist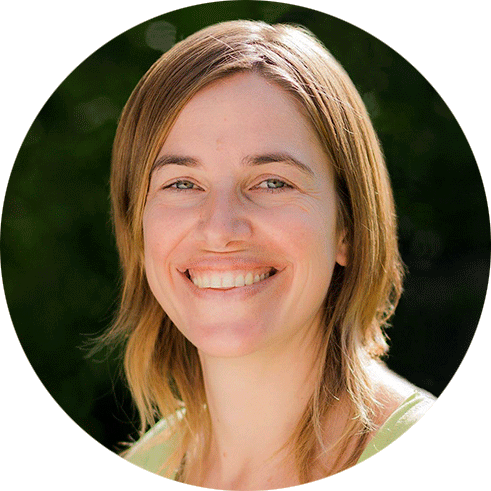 Josephine Beck
Certified Holistic Nutritionist & Nutritional Counsellor
Graduate of Alive Academy, accredited by the Canadian Examining Board of Health Care Practitioners
Founder of Optiderma.com, a website providing well-researched natural skincare and health advice
Former Dietary Supplement Consultant for a Canadian health food store
Current with nutritional knowledge via ongoing education and training
Now studying Plant Medicine
Originally from France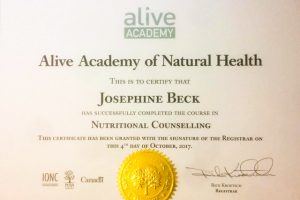 Josephine is passionate about nutrition and its impact on health. She enjoys cooking simple, balanced, delicious dishes with fresh foods.
For years, she's been especially interested in digestive well-being. Increasingly, studies are showing a link between vitality and beneficial intestinal flora. Knowing the benefits of cultured foods, her kitchen is always stocked with homemade sauerkraut, kimchi, or fruit kefir!
In 2009, she created Optiderma.com, to help people relieve skin problems via natural means. She's seen how dietary improvements ease the symptoms of chronic skin disorders. If you have psoriasis or eczema, she can help you better control it by modifying your diet and stress-reducing techniques.
Native to northern France, she moved to Canada in 2004. However, through online video conferencing, you can meet Josephine no matter where you live!"
"Food is the basis of our health. Our healing journey begins on our plate!"